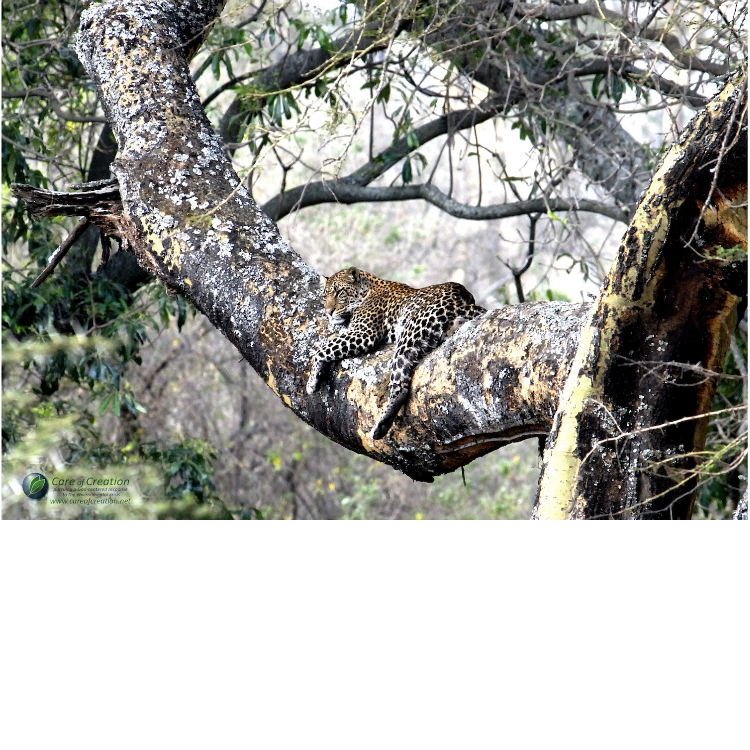 Sleepy Leopard Poster–12"x18"
Photographer Mark Davis caught this sleepy cat resting in a massive tree.  Leopards are known for their stealth and ability to run in bursts of speed up to 36 mph.  All profits from the poster sale go to supporting the projects of Care of Creation Kenya, Tanzania, and USA.  Poster is 12''x18,'' and printed on 100% recycled paper.
This poster is mailed in a cardboard mailing tube to protect it from being folded. We can package several posters in one tube, so buy in bulk to save on shipping!